Join us on the trail!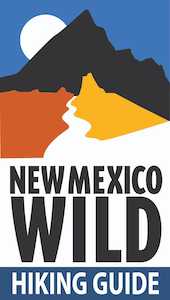 The New Mexico Wild Hiking Guide
Join us on the trail!
Join us on the trail!
Join us on the trail!
The public lands of New Mexico contain some of the best hiking trails in the nation. The gems among those trails are found in our 39 Wilderness areas. We've collected some of the best hikes in these pristine areas for this online hiking guide. You can select trails through a variety of filters and then print out trail information to take along. Then add a trail report when you are back and let us know about your experience!
New Mexico Wild has launched this Hiking Guide featuring descriptions of over 100 hiking trails exclusively in New Mexico's Wilderness areas. New Mexico Wild cautions that users of the online Hiking Guide should heed the advice of Governor Michelle Lujan Grisham and public health officials when planning their next hiking trip. These guidelines include limiting long distance travel and practicing physical distancing when on a hiking trail. Visit www.nmwild.org for more information about our work to protect Wilderness, wildlife and water. Now more than ever, our Wilderness areas are being utilized by hikers, campers, educators and folks who love to explore. By minimizing our impacts as much as possible, we can keep our Wilderness wild. Following the
7 Leave-No-Trace principles
while recreating in the backcountry can ensure the preservation of these natural habitats for generations to come.




Submit your own hike to our guide! Click here!