Join us on the trail!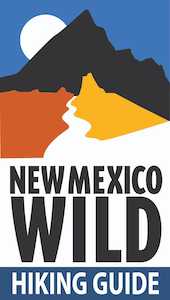 The New Mexico Wild Hiking Guide
In anticipation of an eventual easing of stay-at-home instructions, New Mexico Wild has launched this Hiking Guide featuring descriptions of over 100 hiking trails exclusively in New Mexico's Wilderness areas. New Mexico Wild cautions that users of the online Hiking Guide should heed the advice of Governor Michelle Lujan Grisham and public health officials when planning their next hiking trip. These guidelines include limiting long distance travel and practicing physical distancing when on a hiking trail until the state's stay-at-home order has been fully lifted.

The public lands of New Mexico contain some of the best hiking trails in the nation. The gems among those trails are found in our 39 Wilderness areas. We've collected some of the best hikes in these pristine areas for this online hiking guide. You can select trails through a variety of filters and then print out trail information to take along. Then add a trail report when you are back and let us know about your experience!